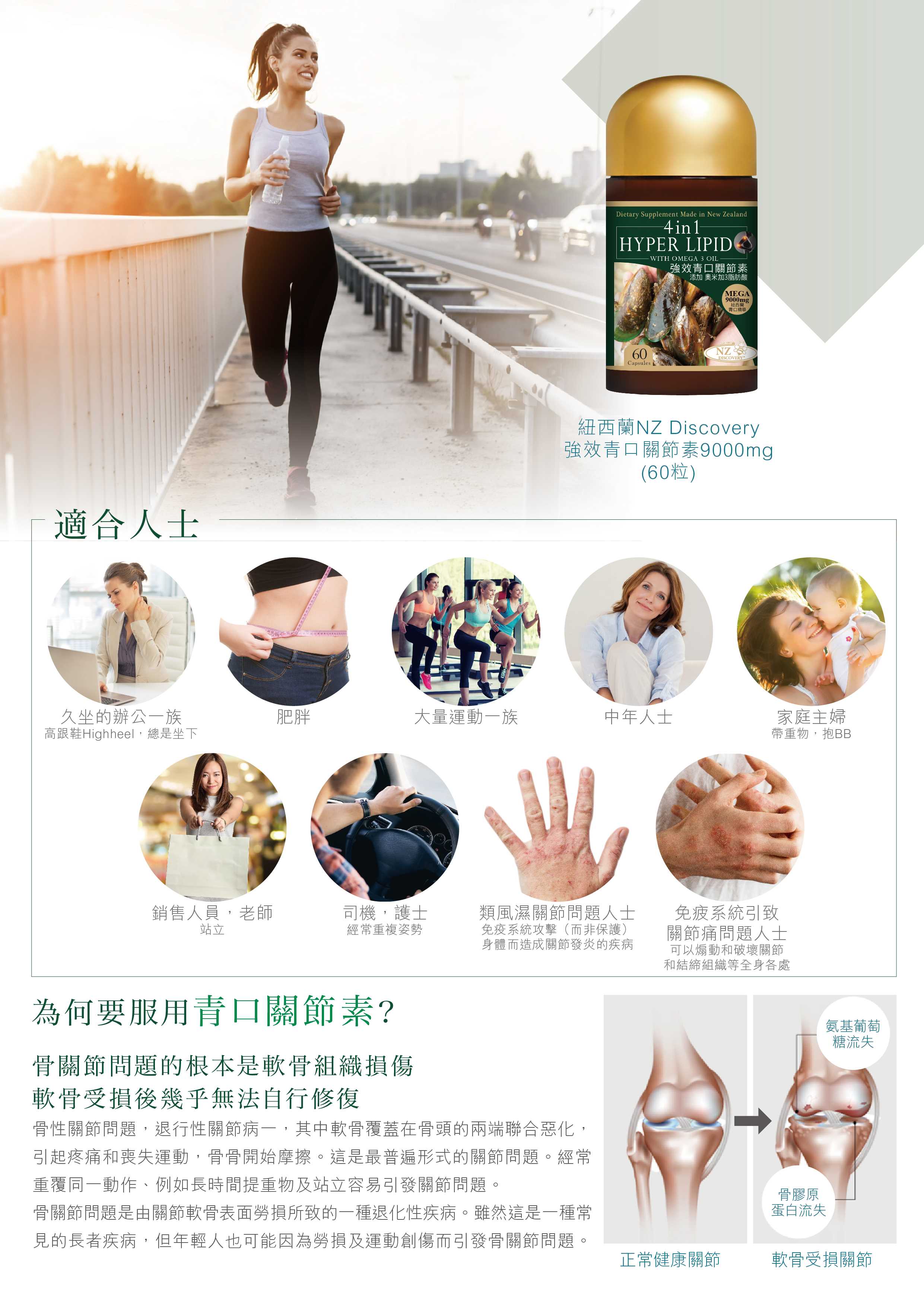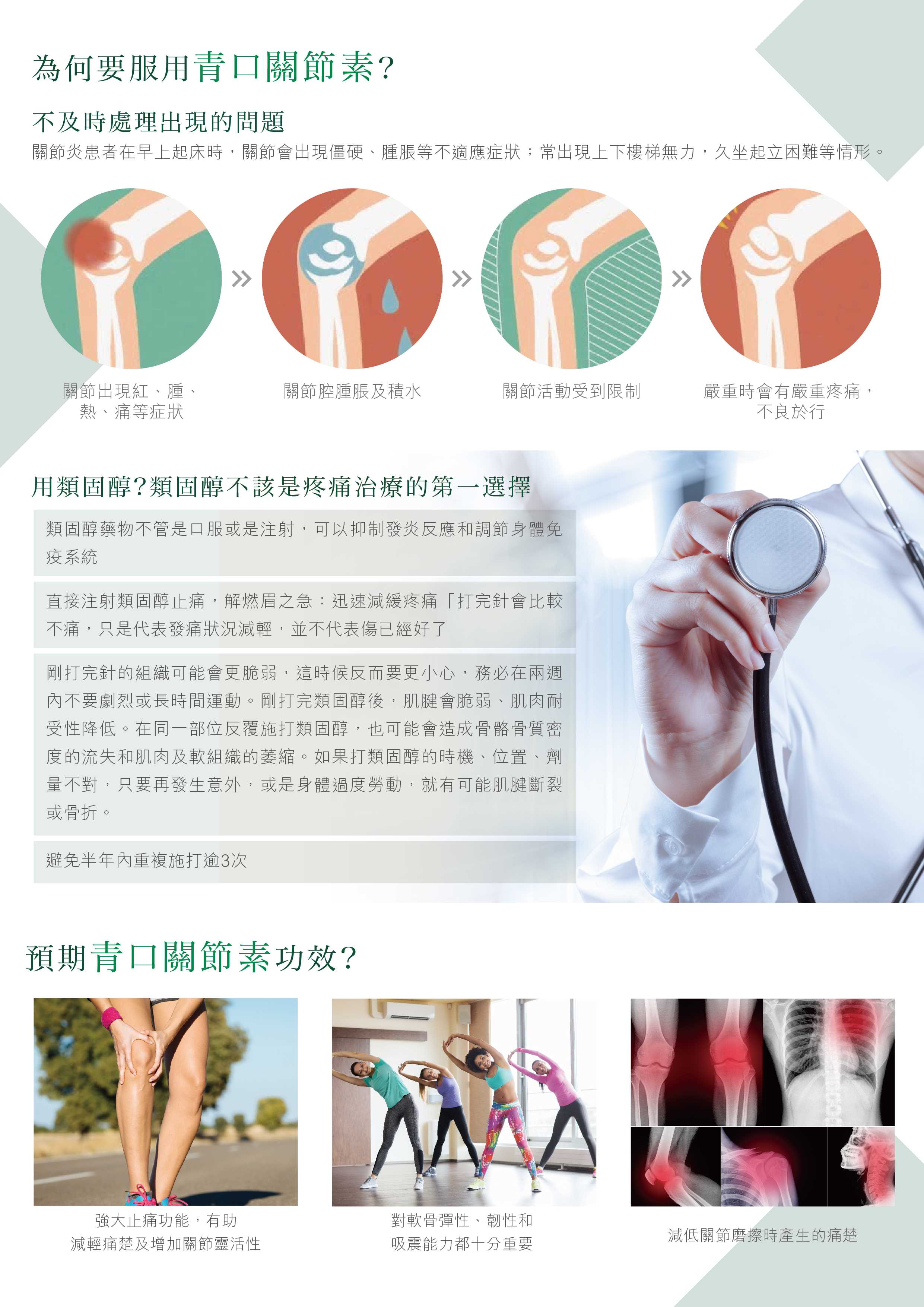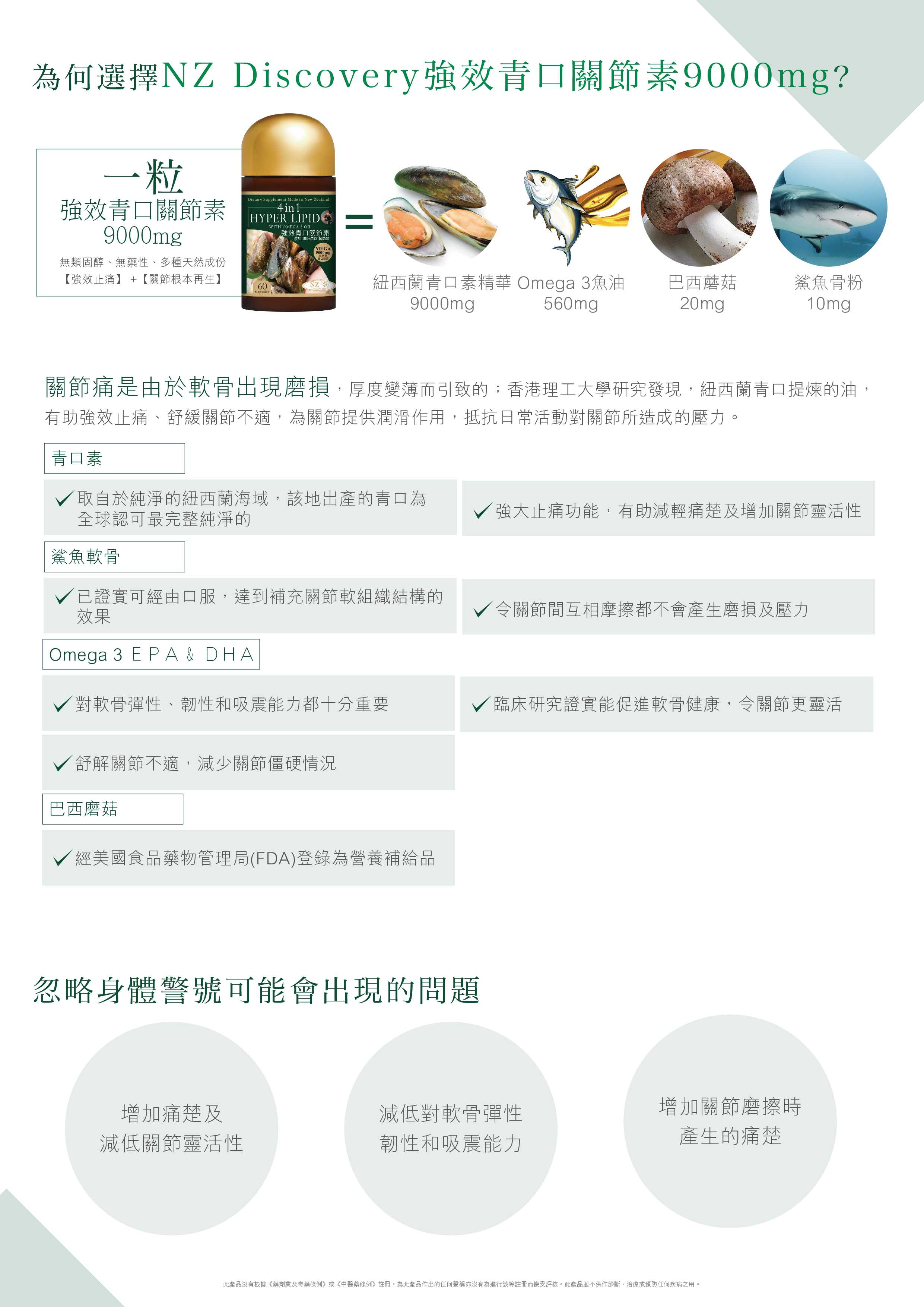 Hyper Lipid contains 350mg of Green Lipped Mussel Extracted powder which is equivalent to 9000mg of fresh green lipped mussel meat. Only 1:20 of mussel extract powder is obtained after freeze drying process.
Omega-3 is the essential fats required by the body which may help support the maintenance of healthy circulation, eye function, memory and health joint.
A rich source of Green Lipped Mussel and Omega-3 fatty acids. The Research shows that components of Green Lipped Mussel can help on joint.
Storage: Keep in a cool dry place out of sun.
Maintenance Dosage: 1-2 capsules daily
Enhanced Dosage: 4 capsules daily or as professionally prescribed.
Warning: Not recommended for use with gout or people with seafood allergies.